Precision

Micro Laser Welding Services

If you're looking for a company that combines unparalleled turnaround time with exceptional quality in micro laser welding for tool and die repair, you're looking for Lewis-Bawol Welding.

With over 60 years of experience and an unrelenting dedication to integrating the latest technology into all of our projects, we're able to provide individualized micro laser welding solutions for a multitude of industries including, but not limited to:
Automotive
Electronic
Injection Molding
Manufacturing
Tool & Die
Firearm Repair
Jewelry Repair
Laser Welding Industry Leaders
Lewis-Bawol Welding is known nationwide for its precision micro laser welding capabilities. We've earned our reputation as precision repair experts by providing unparalleled services from initiation to fulfillment. Our proprietary process also allows us to secure the most advanced and innovative laser welding solutions for our clients while offering expedited turnaround times.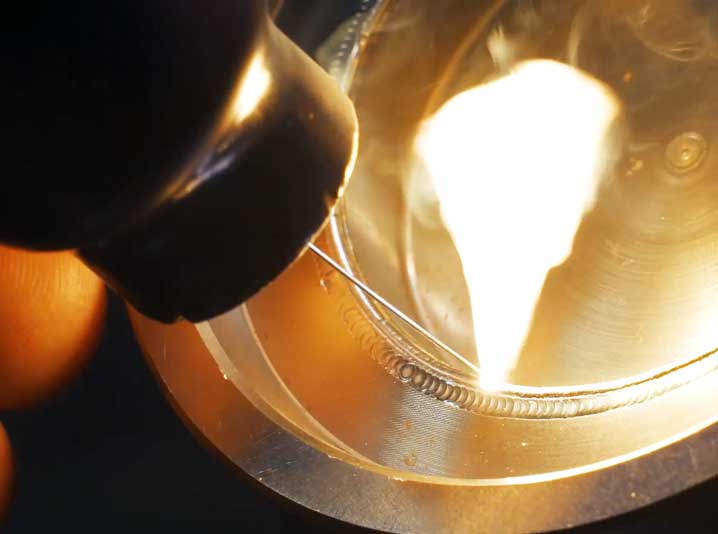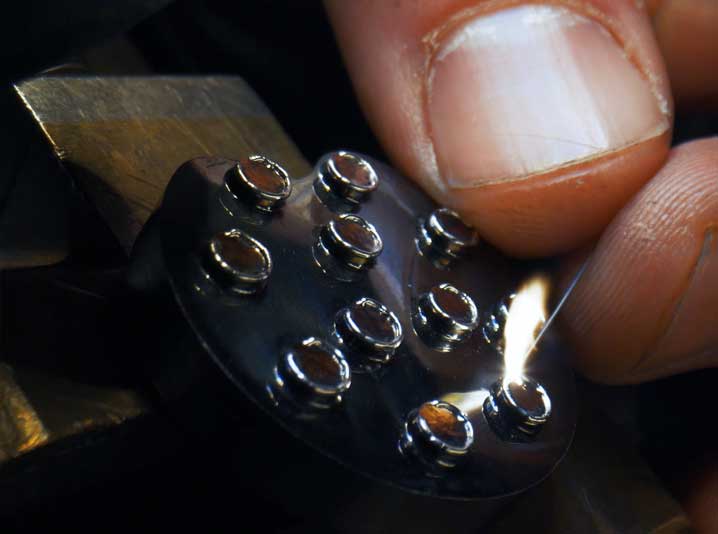 Why Laser Welding?
Precision micro laser welding advantages:
Consistency
Low heat distortion
Precision
Versatility
To add to the list of advantages, Lewis Bawol Welding can use our laser welder to join dissimilar metals and/or exotic metals, like titanium and gold. This also means the possibilities for innovative solutions are nearly endless, even for the most intricate and unconventional welding projects, such as:
Tool, Die, and Injection Mold Repair/ Modification
Intricate Fabrications and Assemblies
Connectors and Electronic Devices
Firearm Welding
Medical Devices and Tool Assemblies
Jewelry Welding
Precision

Without Sink

Laser welding is a process that uses a tightly focused beam of light that fires in controlled pulses into a microscopic diameter. This allows for exact control of the weld within one-thousandths of an inch. The heat of a precision laser doesn't spread beyond the boundaries of the weld, which creates a low heat-affected zone with virtually no sink. Lewis-Bawol Welding is capable of using precision micro laser welding in Erie Pa and throughout the region with materials such as:
Aluminum
Tool Steels
Tungsten
Stainless Steel
Beryllium Copper
Royalloy
Gold
Silver
Stellite
If you're in need of quick turnaround times and exceptional quality, you should consider reaching out to Lewis-Bawol Welding for a quote. With over 60 years of experience, we're confident we can tailor our laser welding services to your exact needs. We have unmatched expertise in knowledge of metallurgy and its repercussions for welds, and we have a well rounded offering of micro welding services for tool and die revision and repair. We use laser welding, and sometimes combine with micro TIG welding when the application requires. We match the weld to the metal being welded to ensure properties behave as they should when the tool is operated under stress.
Same-Day Service
We know that for our customers, it's not just about the weld—it's about progress. That's why Lewis Bawol Welding offer same-day service. To see if your project qualifies for a 24 hour turnaround, click here to contact us today.